Norton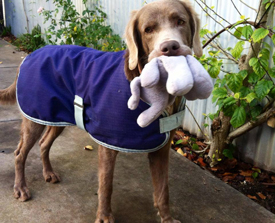 Norton was a shy boy who found a weimaraner loving home to build his confidence.
Pebbles (now Pepper)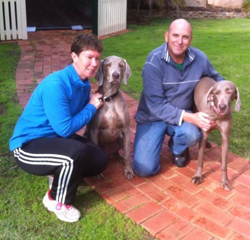 Darling Pebbles blossomed in foster care, going from strength to strength and growing in confidence. She went to a home with a weimaraner friend, as shown in the picture, where they can run each other ragged with gundog games.
Muffin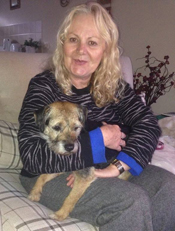 Muffin was a shy girl, especially when meeting new people. When she met her new owner for the first time, she warmed up instantly and sat on her lap - most unlike her! Muffin certainly picked her new mum.
Baz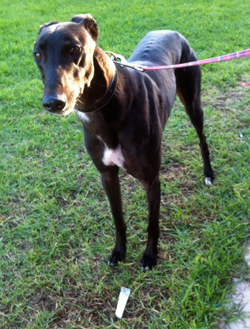 Baz is an energetic and charismatic greyhound who loves people and other dogs! He managed to win over his foster family and become a foster failure.
Ciccio (now Charlie)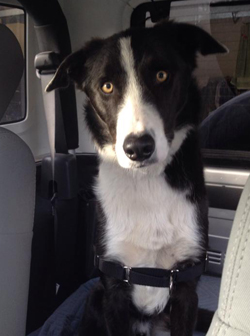 Ciccio is another young lad that managed to find a home with his foster family. He's a super-energetic young man who has found a home to keep his mind and body active.
Dolce
Poor Dolce came to us with a range of health problems. She found a loving and sedate home for her retirement with a huge backyard to explore.
Swish (now Willow)
Swish was the darling little girl in a litter of six. She was quick to win over her new mum, too. Swish is the sister of Jangle, Oomph, Clang, and Kerplunk.
Jangle (now Gretel)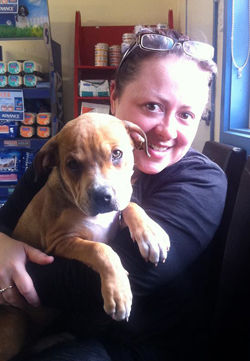 Jangle was a big puppy and will be a big girl as she grows up! But very sweet, continuting to charm new people in her adoptive home. Jangle is the sister of Swish, Oomph, Clang, and Kerplunk.
Oomph (now Rigby)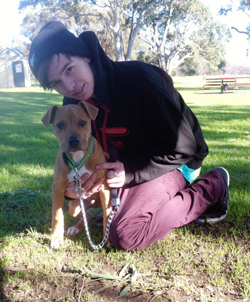 Oomph was also a big puppy as well! He loves to play with other dogs, and went to a new home with two dogs as company. Oomph is the brother of Swish, Jangle, Clang and Kerplunk.
Bailee (now Ruby)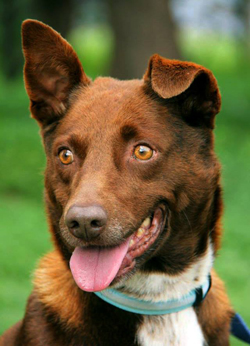 Bailee came to us from a country pound. She was a quirky girl who seemed to be confused about how to be a 'pet'! She learnt quickly, and found a new home with an understanding gentleman as a companion.
Marley
Marley was with us for quite a few weeks, but managed to secure himself the perfect family. Marley enjoys walks and cuddles on the couch.
Monty
Our funny looking Monty found a great home with a large akita crossbreed friend to play with. Monty loves to play, so this is perfect for him!
Anise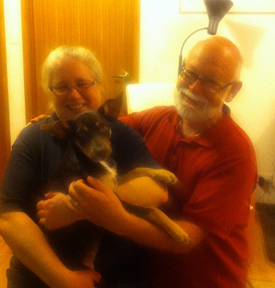 Anise was a lovely puppy, who seemed to have sense beyond her age. She found a great home on a large block of land.
Titan
Titan is certainly going to be kept busy in his new home, playing with the other dogs and the four cats!
Tiggy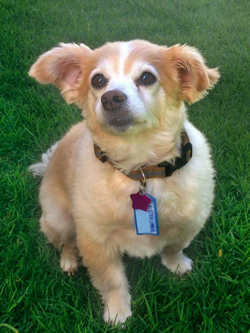 Poor Tiggy came to us in poor condition, and took us some time to fix his medical and psychological problems. He found an understanding home that remarks, "I think he's better behaved than my existing dog." Job well done!
Casca (now Casper)
This fantastic puppy was so adaptable and trainable, and very nearly became a foster-failure himself. However, he did get adopted.
Ziggy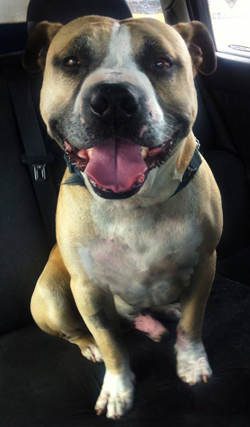 Ziggy is a ball of muscle! He found a home where he can be the soul companion of a bloke - I think what Ziggy was made to do!
Sandy (now Boo)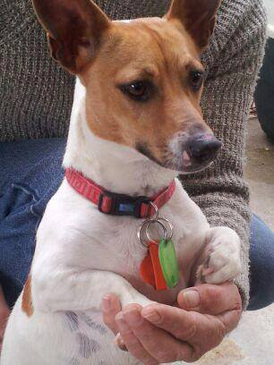 Sandy was advertised as a 'personal trainer', and found herself a home that can keep her little body busy! She gets to go for runs on a daily basis with her new mum. Great result for Sandy.
Peekaboo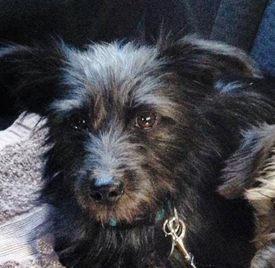 Peek-A-Boo, a darling scruffy little dog with a terrier personality. She's found a terrier friend to spend her days with in her new home.
Celia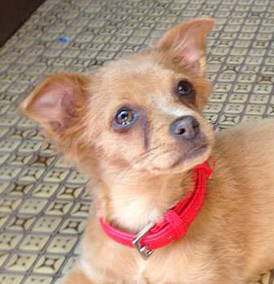 Celia came into care with her sister Calula, and quickly found a home with a friend of rescue.
Brock
Pocket rocket! We received Brock into care thinking he was about 12 weeks old, to find out he was actually a bit older, just a mini-dog! Brock had a versatile and adaptable temperament and found a great home that appreciates just how special he is.
Chloe
Chloe found a great home as a companion to a lady. She's perfect as a lap-warmer!
Bing (now Crosby)
Bing is the brother of Yahoo and Google.
Boof
Boof has found a committed home on the Yorke Peninsula.
Bandit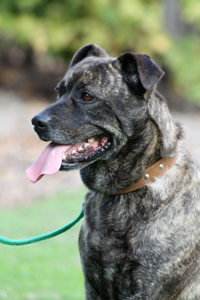 Our longest foster ever! Bandit was with us for 9 months until he found the perfect home. We'll miss you, Bandit.
Cooper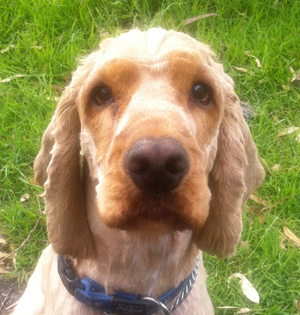 Cooper came all the way from Ballarat with his 'sister'. He very promptly fell in love with his new owner in a way that just makes you feel special.
Kate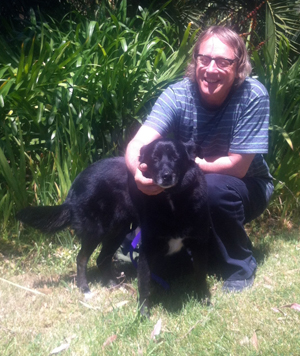 Dear Kate's owner passed away, and she found herself in Broken Hill Pound. She was an exceptionally behaved older dog who now shares a house with visting cats.
Jolly Jacques
Jolly Jacques found a poodle loving home dedicated to keeping him look his best, and giving him lots of cuddles in the meantime.
Melait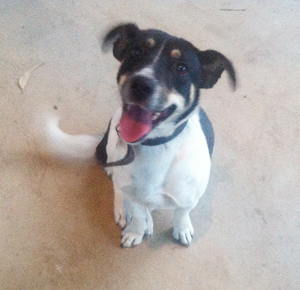 Melait was in and out in a blink of an eye. She has found an exquisite country home to spend with a dog companion.
Bella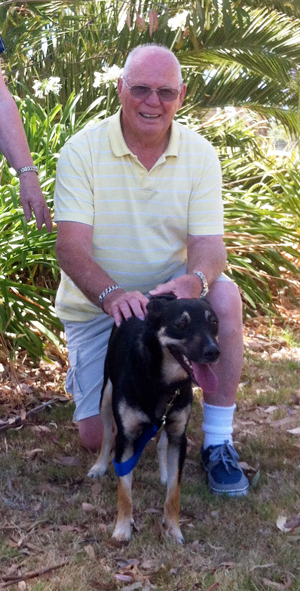 Bella was one of our long-termers, staying with us for 6 months waiting for her perfect home. A wait worth it after finding a lovely new home with retired company all day.
Jet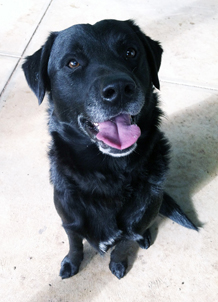 Jet was surrendered with his brother Mack, and managed to find a new playmate in kelpie Shelley. He's bound to have a ball with his new, speedy friend!
Finn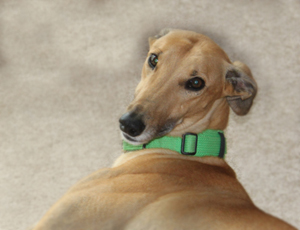 Finn was a bit of a complicated story - he was privately surrendered to us, but the Greyhound Adoption Program ended up taking over custody and finding him a new home. Finn has a lovely home with a whippet friend, and we are very pleased to have spent the time on him.
Cera
No image available.
Cera was a noisy puppy we fostered for a week or two for Adelaide All Breed Rescue when they were in a tough spot. I hear she's found a lovely home.
Potter (now Walter)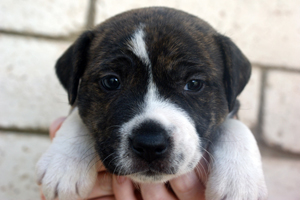 Potter was one of Dulcie's babies, and had a big personality to go with his big body! He has a lovely home in the hills, and we wish him all the best.
Napoleon (now Jet)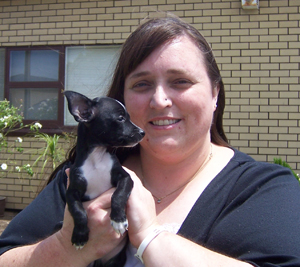 Napoleon is a rescue puppy we took on from 9 days old, and Clover the border terrier raised her like her own puppy. Napoleon has a chihuahua buddy to hang out with, and gets to take frequent holidays to the Riverland. Lucky boy!
Pocket (now Molly)
Pocket is a rescue puppy we took on from 9 days old, and Clover the border terrier raised her like her own puppy. Pocket is lucky to have secured a loving home on acerage - it may just be enough room for her personality!
Honey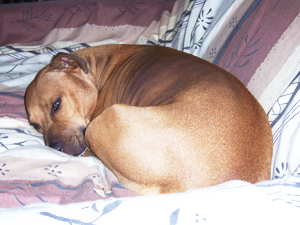 Honey is very special to us, and we are very happy she found a home so suitable to her needs. Honey is allergic to grass and has separation anxiety, so having a home without grass and with retired company was fantastic!
Mooch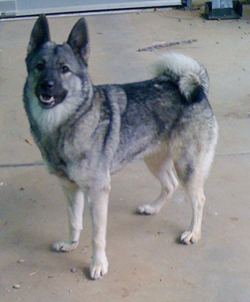 Mooch arrived with extreme fear issues. She grew in confidence during our two months with us, and found a lovely home with 'Mo' the German Shepherd.
Rowdy
We fostered Rowdy through the greyhound adoption program (SA). He absolutely blossomed in foster care, and he was particularly difficult to see go to his new home. We think of him often.
Dory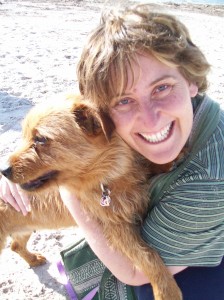 Dory was our first rescue dog in 2007. Dory had separation anxiety issues, and was our longest rescue to date, staying with us for 3 months. She has found a lovely home where she lives with cats, and also care taker of puppy-preschool classes.
Snorkel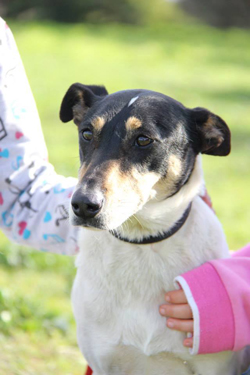 Sweet Snorkel loved the company of dogs, but found getting pats from people just a little scary! Snorkel found a great home to develop her confidence.
Phoebe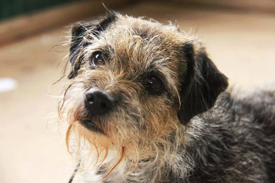 Phoebe came to us at 11.5 years old! She found a great country home to spend her retirement.
Puzzle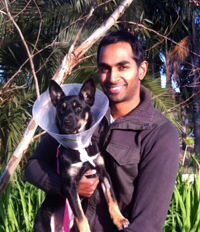 Puzzle came to us from a country pound, and what a surprise she was! A great little dog that found herself a great new family.
Kelso
Kelso was another senior, coming to us at 9.5 years old. But you wouldn't believe it! He is a busy and active dog that loves playing fetch, and has many more years of fetch in him for his new family.
Sarge
Sarge
Wallis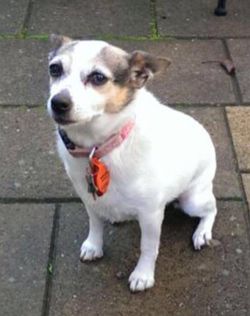 Thirteen year old Wallis quickly became a 'foster failure', and became adopted into a home with chihuahua friends.
Kerplunk (now Molly)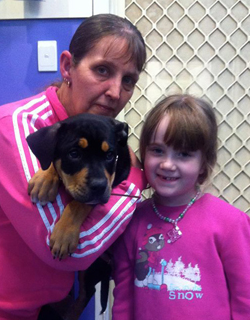 Kerplunk was adopted into a family with a child and a doggy friend.
Clang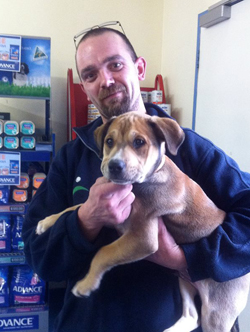 Clang was a big boy who went to a home where, we hear, he's perfected the art of chewing things up.
Hemi (now Henry)
Hemi received a lot of enquiries in his short time in care! But he went to a great new home - where his new owners 'had to' buy a new bed as Hemi wouldn't fit on their existing double!
Daisy
Daisy was a wise and no-nonesense kind of girl. She found a great home from people who had been waiting for a greyhound for a long time.
Blayre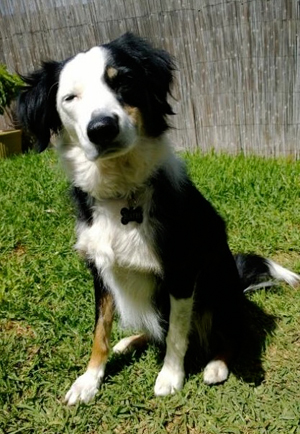 Blayre was a special kind of long termer, and we are very grateful to Paws with Potential for the time and effort they took in rehabilitating Blayre to her new home. Blayre now lives happily in Whyalla.
Liquorice (now Ellie May)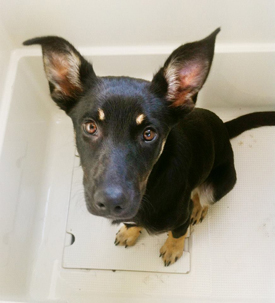 Liquorice was a super-energetic young puppy, unbelievably the sister of laid-back Anise! She found her new home with a couple who promised daily beach walks.
Simba (now Spider)
Simba found a great new home that will work on building his confidence.
Mocha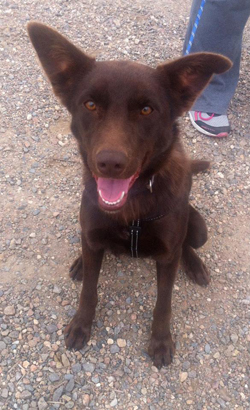 Mocha was a timid girl that hadn't had a lot of life experience, and found some new experiences, unpredictably, 'scary'. She found a new home that gets her out and about a lot, meaning her confidence could improve.
Bingo (now Banjo)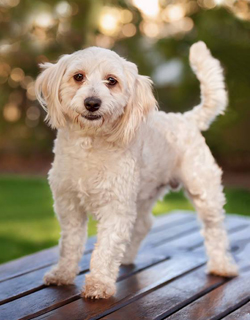 Bingo was in foster care for quite some time as he waited for the perfect home. He's a happy and playful young man, he's found a great home with another dog as a companion.
Pig (now Lola)
Pig was such a sweet sweet girl. She spent her time in foster care playing with foster friends, and has scored herself an awesome home with cat and dog friends.
Buffy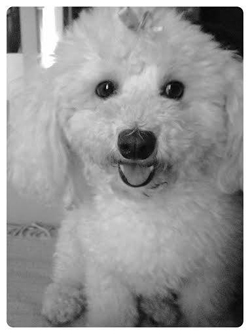 Buffy found a great home with an older lady, who she has convinced to share her bed!
Rakow (now Ziggy)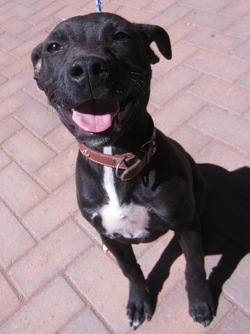 Great little Rakow found a home quickly in our care, originally coming from Broken Hill Pound.
Calula (now Lulu)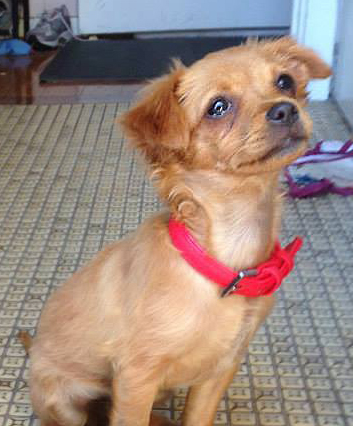 Calula made the trip to Melbourne to find herself a new family!
Edison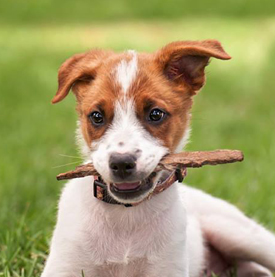 Funny little Edison, of no particular breed. Ed is in a home with a dog called Ted!
Hunter
Hunter found a great home that appreciates his exuberant nature.
Yahoo (now Freja)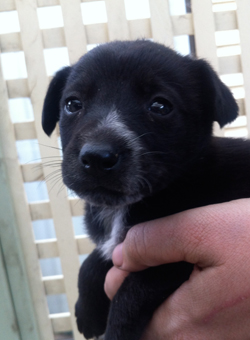 Yahoo was from a litter of three puppies surrendered to us - called 'Yahoo' for some of the fantastic noise she could make. She is litter sister to Bing and Google.
Google (now Shelby)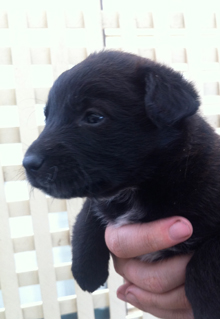 Google, or 'Googs' to her friends, stayed with us for a little longer until going to her new home in Whyalla. She is litter sister to Bing and Yahoo.
Saffron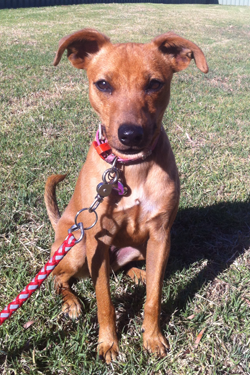 Saffron came from Broken Hill Pound as a spritely young dog. She loves dogs and the dog park, and loves getting out and about.
Cindy
Cindy is an amazing little dog with the spark you would expect of any respectable terrier. We enjoyed having Cindy in care immensely and are so happy that she found herself such a wonderful family.
Penny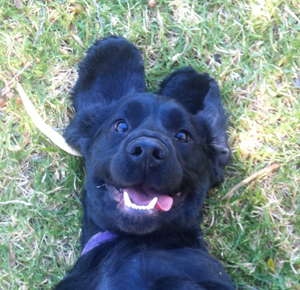 Penny came to us from Ballarat with her 'brother' Cooper. She has found a cocker spaniel loving couple where she is living a life of luxury.
Maximus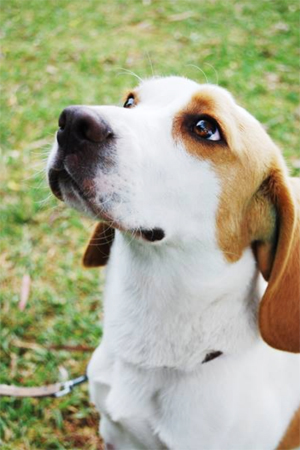 My heart sings when I think of Maximus in his new family. He is just so contented in his new home that I smile every time I think of it. Maximus is a very lucky boy.
Deez (now Lenny)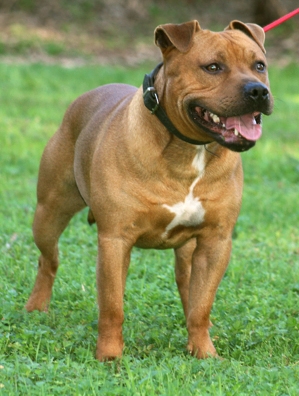 Deez is a full on boy who we fostered for Adelaide All Breed Dog Rescue. Deez was so lucky to find an understanding family who has put in the hard work to make him a lovely family pet.
Paisley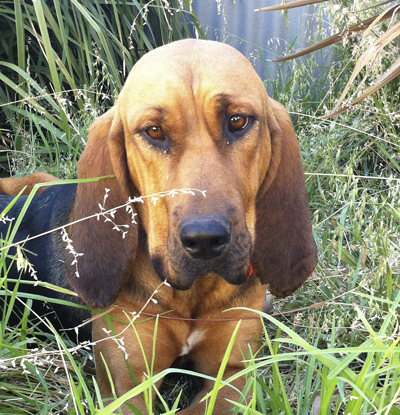 We fostered Paisley for a few weeks with Adelaide All Breed Dog Rescue. When she moved to a new foster home, they kept her! Good girl, Paisley.
Mack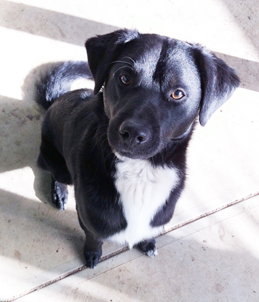 Mack was surrendered to us as a almost-2 year old with very little life experience. We soon discovered that he was quick to learn and eager to please, and now has the opportunity to live life to the fullest in his new home.
Jake
We fostered Jake through the Greyhound Adoption Program (SA). He was a champ from the outset, and was very rewarding to work with and teach new skills.
Ducky
No image available.
Ducky was a cute puppy we fostered for a week or two for Adelaide All Breed Rescue when they were in a tough spot. I hear she's found a lovely home.
Klunk
Klunk was one of Dulcie's babies, and he had the best little attitude! He's going to need it in his home with 4 kids and a cat. Good luck, Klunk!
Dulcie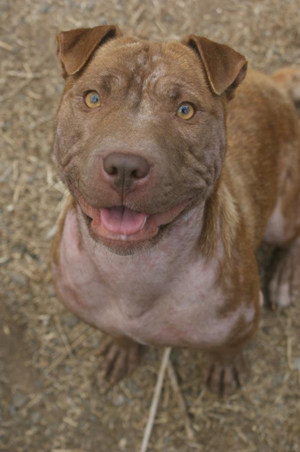 Dulcie was rescued from Queanbeyan Pound in NSW by Adelaide All Breed Rescue. She was heavily pregnant, and had her puppies with us after just a week in care. Once her puppies were weaned, AABR took Dulcie back to find the perfect family for her.
Lucky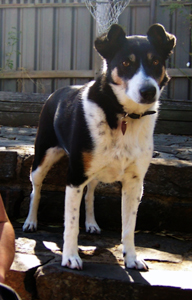 Lucky was surrendered to us as a spritely and perfeclty behaved 9 year old, with a fetish for fetch. She has found a lovely home for her retirement years with daily walks to the beach.
Buddy (now Shadow)
Buddy was another charming young man, who has proudly found home with cats and a 10 year old child. I hear he sleeps on his kid's bed every night.
Harry (now Jack)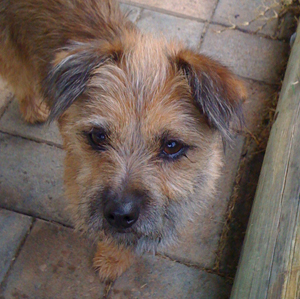 Harry won so many hearts in his short stay with us. He was an absolute joy to have, though briefly, and I am sure he is enriching the lives of his new human family.
Ninja (now Chloe)
No image available.
We fostered Ninja through the greyhound adoption program (SA). We only had her for a couple of weeks, but her next foster home fell in love and there she stayed.
Sammy
We fostered Sammy through the greyhound adoption program (SA). Sammy was an absolute doll with our dogs, but a bit naughty in every other way! He's found a home with a greyhound owner who thought her current grey was "A bit too quiet".
---