Today I found an interesting documentary on dog fighting, called "Off the Chain" (you can watch the first part here on YouTube, and follow the links through to the other 5 parts.  Please be aware that some footage is quite graphic).
For me, I always like to get alternative viewpoints on issues.  This documentary achieved this.  There are plenty of segments that educate us on the evils and tragedy of dog fighting, but this documentary actually allowed us to hear people from the other side – people who fight dogs themselves.  I have never heard this viewpoint before, so I was very happy to get this perspective.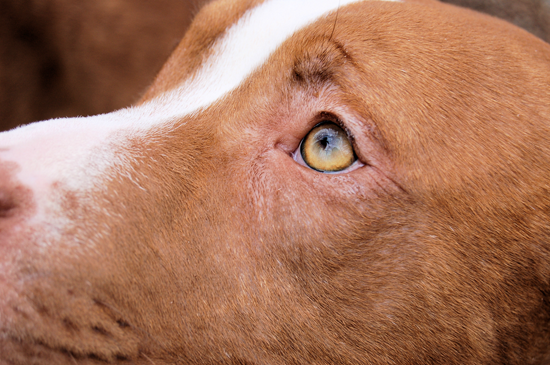 The major issue this documentary brings up to me is that dog fighters cannot seek medical treatment or humane euthanasia of their animals because of the fear of prosecution.  I wonder if there was more protection of dog fighters and their privacy if less animals would suffer.  (It is like drug users – when a person overdoses, we don't then charge them for the use of an illicit substance.)
This documentary also covers the inefficiency of breed specific legislation, and brought up many points I agree with.
Another area of interest was that the rules for dog fighting was also covered.  They explained the procedures for a dog fight, and how winners are determined, etc.  This was very educational to me – I never knew of these rules and, actually, they seemed reasonably fair despite the questionable context.
Overall, I recommend anyone who can withstand some gore to view this documentary and see if it challenges your current thoughts about the dog fighting scene.