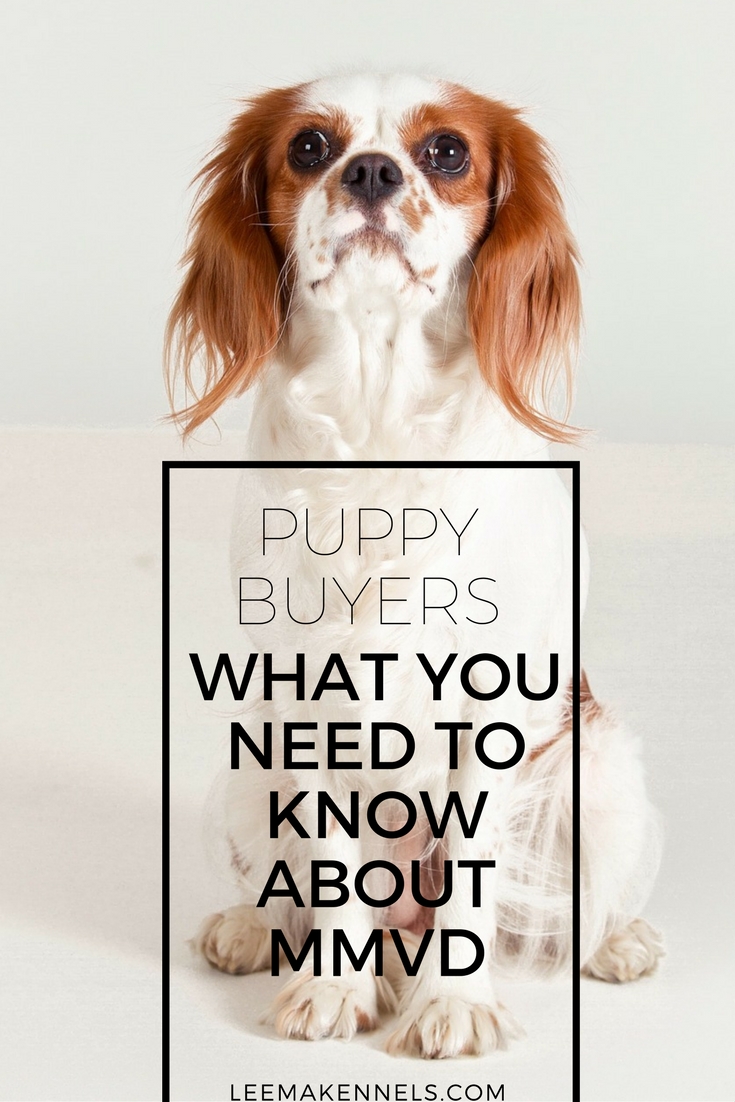 The health of many breeds was slammed in the documentary "Pedigree Dogs Exposed", and one breed that received a barrage of criticism was the Cavalier King Charles Spaniel (CKCS or Cavs).
Heart issues are a problem in Cavs, and it can be fatal. The hearts of all mammals are made of a series of chambers and valves. It is a very synchronised organ and everything needs to work 'just so'. During one particular condition, myxomatous mitral valve degeneration (MMVD), one of the heart valves ceases to function properly. Overtime, this puts pressure on the rest of the heart, and this leads to chronic heart failure. How individual dogs react to MMVD varies a great deal, and so prognosis after diagnosis is quite variable. The disease often progresses slowly. (If you more detail see this ACVIM factsheet.)
To understand the gravity of this problem, 37% of Cavs that die before 10 years of age do so due to MMVD. (From Swedish insurance data 1995-2006.)
Knowing that there was a problem, the Danish Kennel Club (DKCA) chose to act.
The DKCA Breeding Scheme
The DKCA brought in a mandated breeding scheme in 2002-2011, leading to 997 Cavs being examined in those years. Examination include asculation (stethoscope listening) and echocardiography ("echo", sonograph of heart using ultrasounds) to evaluate the presence of murmurs in any indviidual cav. (Murmurs are predictors of MMVD progression, and have a genetic component.) Each dog was evaluated 1-4 times. There was a total of 1471 exams over the 9 years.
From my understanding, the DKCA required that Cavs be examined after 18 months of age to be approved for breeding. This approval would last until the dog is four years old and, to be bred after four years of age, they had to be re-examined and approved a second time.
To be approved, the dog had to have a MVP grade of two or less, and a mitral regurgitation murmur grade of three or less. If a dog had higher scores, they were excluded from breeding. After 2007, the criteria changed to become slightly more strict. It's interesting when reviewing the data in this study that the largest number of unapproved dogs occurred in 2007, presumably as a result of this 'tightening' of regulations. While this must have been disappointing at the time, it's a good way for the DKCA to encourage continual improvement without causing a huge reduction in genetic diversity.
The status of each dog examined became published and freely available on the DKCA website.
The DKCA would only register puppies from parents that had fulfilled the cardiac health criteria.
How good was the scheme?
This article, published in the Journal of Veterinary Internal Medicine, evaluated the study. Here, comparisons were made between scores of the beginning of the scheme to the end. They also categorised dogs as either approved by the breeding scheme (both dogs tested before mating), or unapproved (one or both parents unknown cardiac status before breeding).
Over the course of the study, they concluded that Cavs were at a 73% decreased risk of developing MMVD.
"A mandatory breeding scheme based on auscultation and echocardiography findings significantly decreased the prevalence of MMVD over the 8- to 10-year period. Such a breeding scheme is therefore recommended for CKCS."
As a personal comment, I wanted to note that of the 1380 exams that met the criteria of this study, only 78 animals were excluded from breeding.
What would be better?
Being able to DNA test for MMVD would be brilliant, but even though we know this condition is highly heritable, DNA markers have not been established. DNA testing is not conceivable in the near future.
"Breeding restrictions or recommendations aimed at decreasing the prevalence of MMVd in CKCS have been developed in breeding clubs in different countries. The high heritability of the disease indicates that section against the disease could be successful."
This study was retrospective, and only included animals over 18 months of age at their first examination, and excluded animals that were pregnant or lactating. Nine years is a long time, and there could have possibly be variations in scoring over time (despite this studying using clinical observers). A study with a greater sample size with less exclusions and more consistent scoring would always be better, but not necessarily highly achievable.
Interestingly, sometimes dogs can test better if there are changes in the dog. So, a dog's heart may appear to have a murmur on one occasion, but if the dog changes body condition, heart rate, or both, then the second time the dog is asculated, it may not get the same reading. Therefore, testing dogs on numerous occasions would probably be best for consistency (but a difficult task in reality).
What does this mean for puppy buyers?
If you are wanting to add a Cav to your family, when talking to Australian breeders, the recommendations were made that breeders should be:
Having their breeding CKCS's hearts examined annually, preferably by a specialist.
Not breeding from dogs that show a heart murmur at five years of age or younger.
Not breed any dog until they are 2.5 years old, especially if the parent(s) of the dog have murmur(s).
I asked a couple of Cavalier breeders on their recommendations, and have included them below as a starting guide for puppy buyers.
From Liz at Wandalier Cavaliers:
I think that it's important to stress that [MVD] does appear to be random. That the level of deterioration, and the age of onset can vary greatly. But basically the later the onset, the better the prognosis. But you can have one dog with a heart murmur, and all the litter mates are fine. There's also still no known mode of inheritance.
And from Barbara at Karhisar Cavaliers:
An important thing for those wanting to buy cavalier puppies is asking the right questions when contacting breeders. Sire and dam should both hold a minimum of current, clear heart & eye certificates from cardiologist and ophthalmologist. Breeders who are doing the official testing will be only too happy to name the relevant specialists and provide copies of the sire and dam's health clearances.
When looking for parents who have certification, keep in mind that both parents should be cleared. In this study, there was only a significant reduction in risk for offspring if both parents were approved by the breeding scheme. Half the parents being approved is not good enough.
Where to for Cav breeding schemes from here?
While the results from this Danish scheme seem good, and a similar scheme in British showed promise as well, there was another in Sweden that didn't have a significant effect. So, we can conclude that breeding schemes probably have a role in improving breed health, but exactly what the perfect breeding scheme may be is a bit of an unknown.
However, it is likely that mandatory breeding schemes are likely to be the only ones with oomph to bring about change. Schemes that aren't mandatory haven't yielded great results.
It's important to note that not all heart murmurs are associated with heart disease. 6-10% of Cavs have ejection murmurs, and we shouldn't exclude those from breeding as this would reduce genetic diversity.
So basically there needs to be further evaluation on ongoing breeding schemes to balance costs and benefits.
Reference:
Birkegård, A., Reimann, M., Martinussen, T., Häggström, J., Pedersen, H., & Olsen, L. (2016). Breeding Restrictions Decrease the Prevalence of Myxomatous Mitral Valve Disease in Cavalier King Charles Spaniels over an 8- to 10-Year Period Journal of Veterinary Internal Medicine, 30 (1), 63-68 DOI: 10.1111/jvim.13663
On an unrelated note, Some Thoughts About Dogs was proudly one of the Top 50 Dog Training Blog.