This post is part of the series in response to Dunbar's 2012 Australian seminars. See index.
Dunbar said: "We have lost words from training."
Dunbar is saddened by the use of "buzzes and clicks" in dog training.  He believes that words and language (verbal feedback) are efficient, descriptive, and 'far better' at gaining, maintaining, and rewarding behaviours.  He thinks that language is the 'feeling' that is needed in dog training.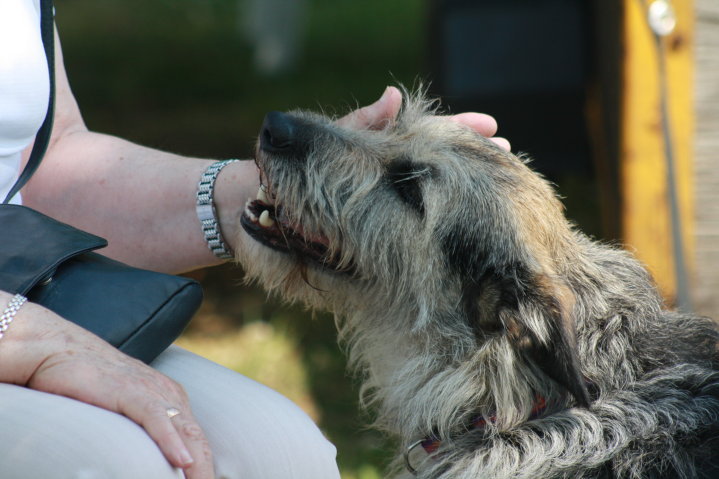 The Problem with Clicker and Shock Collar Trainers
Dunbar criticised clicker and shock trainers mostly for their inability to fade clicking and shocking.  Clickers click and treat forever, zappers zap forever, and all the while the process is sterile and unrich (according to Dunbar).
To Ian, a click isn't rich enough to convey levels of 'good' or 'bad'. He described food and zaps as quantum (discrete) while verbal feedback is analog (continuous). According to Dunbar, both schools of thought (click vs zap) are inefficient at conveying degree of correctness.  [Personal comment: I disagree.  I think the rewards used following a click convey the degree of correctness to the dog.  For example, the use of jackpots and mini-jackpots.]
Ian said he does use clickers, for things like shaping body positions (e.g. ears up, tail up, etc). Continue reading →