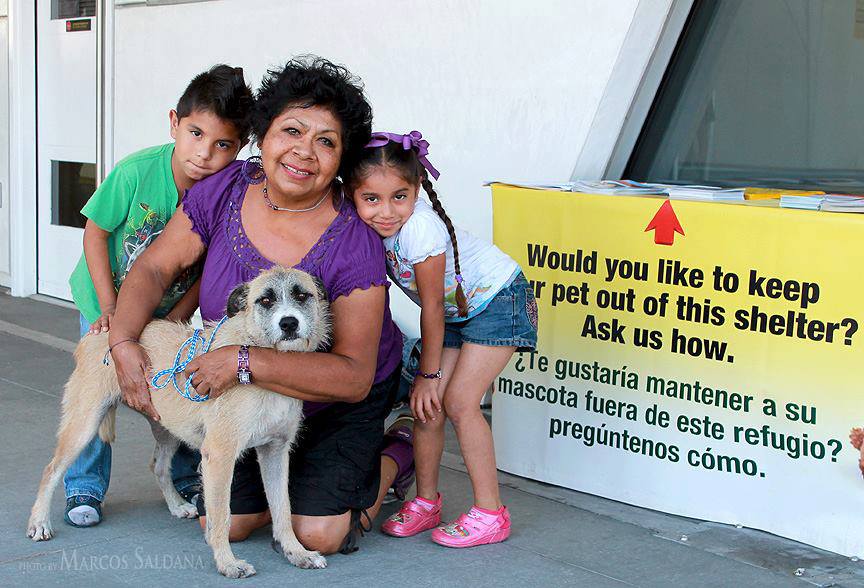 I recently 'liked' the Downtown Dog Rescue Facebook page and since have had my newsfeed collect many wonderful good news stories from the organisation. I had to share at least some of their amazing stories in South LA.
So what's to like about Downtown Dog Rescue?
Surrenders are a Poverty Issue, Above All Else
Downtown Dog Rescue recognises that the number one reason that people surrender their pets is poverty.  South LA has 40% of its population living below the poverty line, and there is only 1 job for every 7 people (from the DDR website).
Mandatory spay neuter and prohibition of chaining means that owners must have their pets spayed or neutered, and must have fences to keep their pets.  When people cannot afford to meet their legislated ownership requirements, they feel they have no choice but to surrender their pets. While there is low cost spay and neuter available, as DDR says, 'Low cost is not low enough' and it's true.
Downtown Dog Rescue makes it really clear that there are real human issues that prevent dogs being at home. For example, this son went to reclaim his deceased father's dog, but couldn't afford the reclaim fee and also pay for his dad's funeral. DDR helped him out, but it's just one example where very real, poverty-related issues impact upon pet ownership.
Importantly, poverty doesn't make someone 'irresponsible' or otherwise unworthy of pet ownership – and DDR never makes this claim.
Part of Dog Rescue is Preventing Dogs from Needing Rescue
An overlooked part of dog rescue is to prevent dogs ever being in the position of needing rescue. That is, preventing animals from entering shelters to begin with.
On the 31st of July 2013, they proudly posted that they intercepted 30 surrenders. 33 animals were presented to the shelter for surrender, but DDR managed to keep 30 of those animals out of the shelter! Wow! On the 27th of July, they proudly intercepted 23 surrenders. That's over 50 dogs kept out of a shelter in less than a week.
Earlier that month, they intercepted 20 pets and 30 pets.
So how exactly do you stop animals from ending up in the shelter? The pie chart below shows areas that DDR are helping in regard to the 650 intercepted animals in April-June 2013.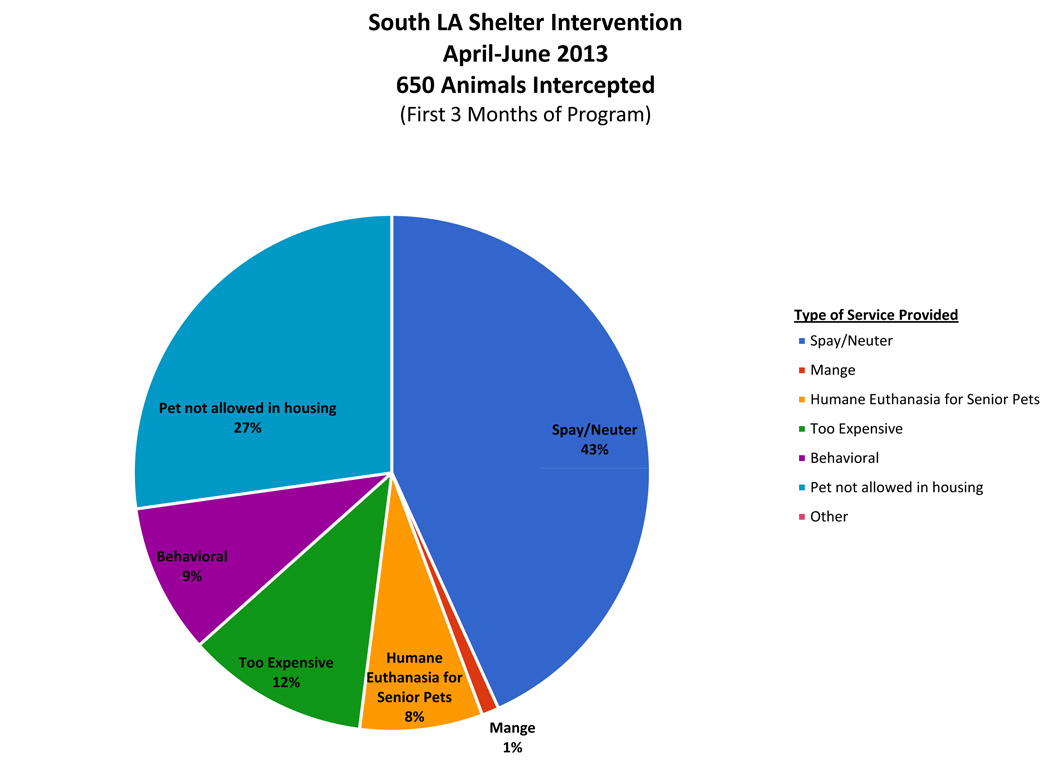 Spay/neuter is the big problem. When people come to the shelter wanting to surrender their pets because they can't afford spay/neuter surgery, DDR refers them to their free spay neuter program. Like this dog.
Some people feel they need to surrender their pets because of their current housing arrangement. In some situations, like this cat, DDR helps by paying the necessary pet bond and thereby keeping the family together.
The 'humane euthanasia for senior pets' always brings tears to my eyes when reading their Facebook posts. Many pet owners, knowing their pet is elderly and sick, can't afford euthanasia and so bring the pet to the shelter to surrender-for-euthanasia. Instead of allowing animals to die in a foreign and scary environment, surrounded by strangers, DDR helps families be by-the-side of their pet in a vet clinic euthanasia. It's a small last act of kindness that made a difference for this dog, and this one, and this one, and this one, and many more.
You can read more statistics here.
Utmost Respect for their Community
Downtown Dog Rescue never blames the 'irresponsible public' for anything. They never condemn or complain about the people they are working with, or shame them. In fact, they take the opposite approach: faming families for desexing their pets or faming individuals who go to great lengths to desex pets. They acknowledge real human issues (such as fear) which inhibits uptake of spay and neuter surgeries, and educates instead of dictates. There is no shaming even those who don't choose to desex their pets (despite what some of the Facebook commenters may say).
DDR respects the community that they're working with to improve animal welfare in the area.
Rehome from Homes, Not the Shelter
An important role that DDR accomplishes is preventing surrenders by networking and advertising 'at risk of surrender' dogs. That is: If a dog presents to the shelter to be surrendered, DDR can try to keep the dog out of the shelter by exploring alternative rehoming avenues. For example, they gave a shout out to find Butter a home, and this litter of puppies were lucky enough to be rehomed without ever setting foot in the shelter.  Excellent outcomes in these two examples, and just one of the many ways DDR is trying to reduce relinquishment of pets to the shelter.
Paying Reclaim Fees
It's a common pattern internationally: Dogs who get impounded, for whatever reason, often have an owner who wants them back, but can't afford the reclaim fee, and so dogs are effectively held ransom by the council or the shelter until a release fee is paid.  While the motive is to recoup expenses associated with the impounding, and perhaps fines for dogs 'roaming at large', in reality it just prevents dogs going home with their families. This is a scenario that DDR has seen time and time and time again. Luckily for the pets involved, the DDR will often assist in paying reclaim fees to ensure pets go home instead of stay in a shelter.
Providing Containment Options
Another big thing that DDR contributes to the community is assistance with fencing problems, chiefly, fixing fences or building pens. Many of the fences they fix are so simple, but make a big deal to the life of pets and their owners: They get to stay together.
And that's not all!
DDR does anything they can to keep pets out of shelters, or just improve the welfare of pets in the area. Like:
And, of course, they have dogs for adoption too!
The situation in South LA is also a careful reminder that introducing animal welfare legislation (such as mandatory desexing or 'no chaining') can also have an impact on surrenders… Which in turn effectively nullifies any welfare benefit from the legislation in the first place.
In a world where my Facebook newsfeed is often overwhelmed with sensationalist animal rescue stories, my eyes constantly fall on the understated but hugely significant work of Downtown Dog Rescue. Their good news posts bring tears to my eyes. I can't get enough of these happy stories! I am so excited for the dogs and people that this rescue is helping.
How you can help
DDR works on donations. They currently running a 'donation special', where any $1 donated by the public will be matched by the ASPCA. So now is a fantastic time to make a donation to all the good work DDR are doing. There can be no doubt that their services are truly helping pets and people, and providing the exact type of help that is needed. Donate here!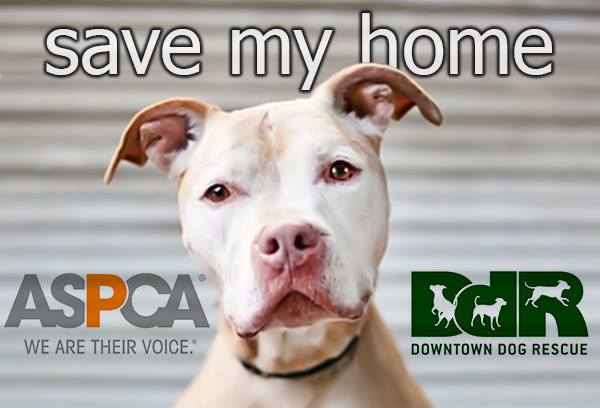 Further reading:
The Revolving Door: A poverty problem, not a pet problem
Poverty, shelter surrender, and what makes a difference (on DDR from Maddie's Institute)