In mid-May, we welcomed 'Bandit' into our home as our approximately 35th foster dog. He was surrendered into care as his owner moved interstate, left Bandit with his mother, and his mother thought Bandit deserved a better life than she could provide.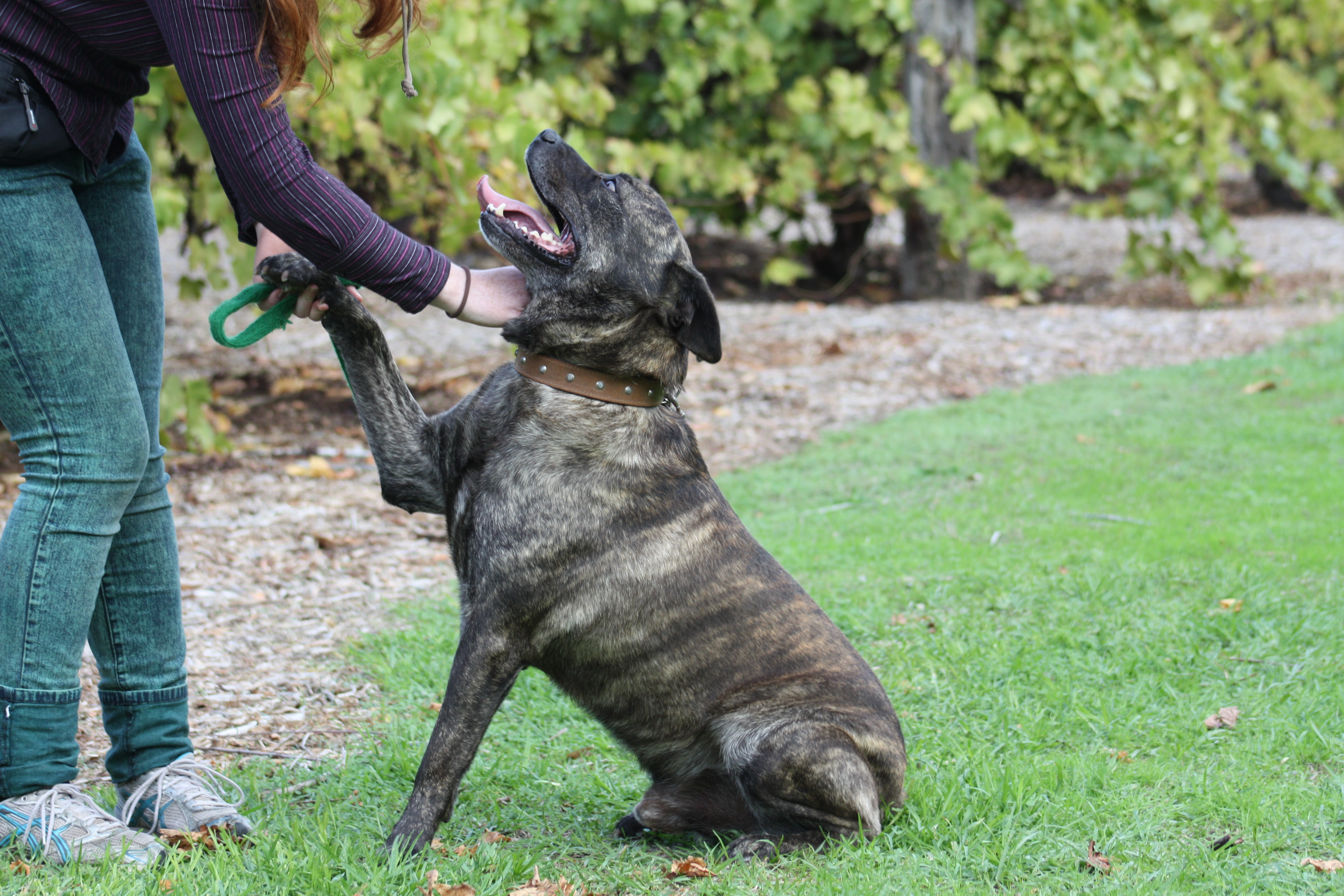 He arrived as a boisterous 30kg dog who thought nothing of jumping up and placing his feet on your torso, or knocking your jaw with his thick head. He has had a huge re-education while he has been here, and now we very rarely see him jump up at home.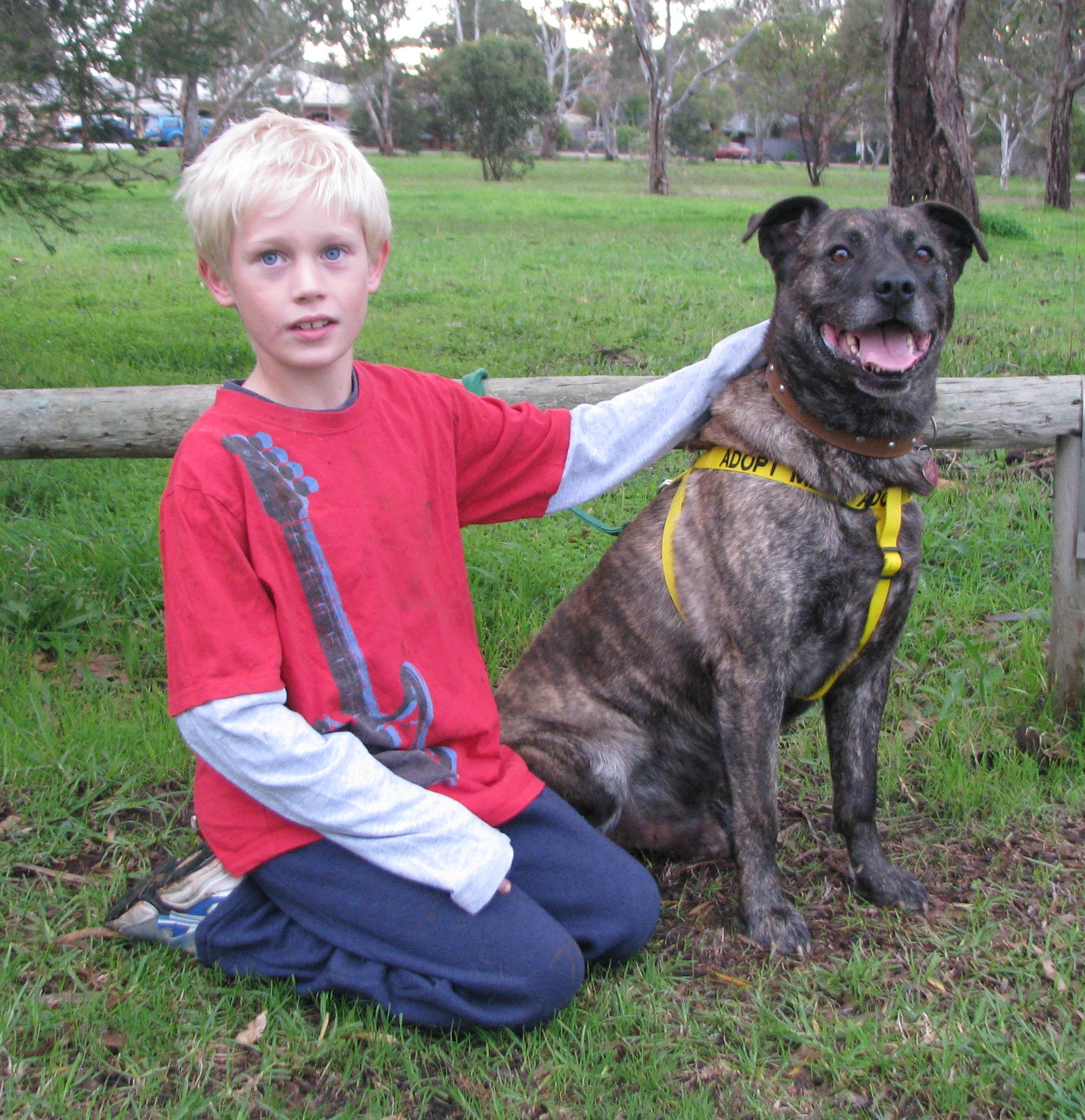 We were pleased to find Bandit was toilet trained and friendly with all people, including children, and very tolerant of all handling. He can sit, drop, and shake hands.
He is confident and adaptable, and has a happy-go-lucky disposition. Bandit loves his toys and playing fetch.
Bandit is strong on lead, but is learning a lot since coming into care about the 'right way' to walk on leash. He needs an owner that is strong enough to cope with Bandit if he does choose to pull, but at the same time committed to continuing his education on lead-walking.
Here's a video showing how he's going at loose lead walking:
Bandit is a bit rude with other dogs, but genuinely likes them, just has trouble expressing himself appropriately. It would be important for him to meet any dogs he'd have to live with, to make sure they get along.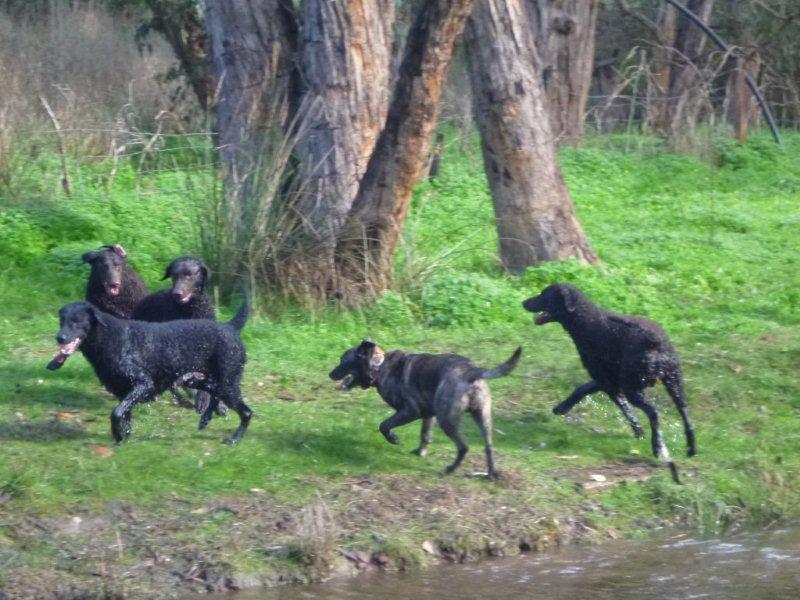 He is not good with cats or poultry.
He is available for adoption and is currently located in metropolitan Adelaide. His adoption fee is $150.
For more details, including contact details, visit his PetRescue page.